BetStars Offers One-In-A-Lifetime Prize With Their 2018 World Cup Promo
May 18, 2018

For those looking to test their advanced football knowledge, or maybe just their incredible luck, BetStars has a one-time offer valid from May 1st until June 13th. In what seems to be their largest prize yet, the bookmaker has a reward of $100 million to the person that successfully predicts the result of every match in the forthcoming 2018 World Cup in Russia.
The Rules
In order to win the full amount, a perfect match is required. Firstly, one must select which teams will advance from the initial Group stage to the Knockout stage. If a draw is chosen as a prediction, a decision will still have to be made on which team is advancing to the next stage. Then, a winner must be picked from each match in the Knockout stage, then repeat the same process up to the finals, where the country thought to win the next World Cup is chosen. After the results are out, if the player's bet is flawless, they are due the whole sum of $100 million. However, if more than one player has guessed the exact results, the prize is split between them.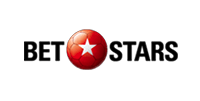 World Cup 2018 Bonus
Get

£20

Bonus
Welcome offer for new customers
The Leaderboard
In addition to the main prize, there is a point-based leaderboard, which will hold the next closest predictions, offering consolation prizes to the players with the highest number of correct outcomes. Matches in the initial stages are worth a point each, while a good forecast on a later game is worth more – 2 for a quarter-finals game, and up to 16 for the outright World Cup winner.
Other Prizes
The first place on the board guarantees a Platinum Pass to the PokerStars Players NL Hold'em Championship, plus a covered entry of $25,000, $2000 in food and beverage allowances, $10,000 as spending money, and six nights at the Atlantis Resort in Nassau, the Bahamas. The next 999 people will receive 5 $1 Spin & Go tickets, a free $10 Bet on BetStars, and 40 $0.50 Bonus Spins on the PokerStars Casino for the MatchDay Million Slot machine.