bwin Gives Away Maradona's Millions
Jun 4, 2018

Bwin is an online bookmaker that not only allows one to bet but also provides many prizes to be won. Currently, there is the prize pool for Maradona's millions promo which is £5 million. The prize pool is shared equally in case of multiple winners. There is also the top prize for the "last man standing" which is £25,000. It is given when no one predicts all outcomes correctly. The prize pool is also shared equally in the event of multiple winners. The platform provides us with secure and up to date technological trends that include protection of personal data and mobile accessibility.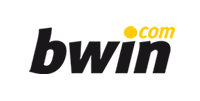 World Cup 2018 Bonus Get £20 Bonus Welcome offer for new customers
no bonus code required
Get bonus
How To Participate
Login: The first step is to log into your account and make a deposit. If you don't own an account, there is an option of creating one.
Make a selection: The second step is to make your choices from the two available groups whereby one is required to predict the first and second of each group. After that, the winners of each knock out match through to the final.
Win: This is the third and final stage where if one correctly predicted the thirty-one outcomes, he or she can get away with the Maradona's Millions – €5 million. In case there is no winner, a share of £25,000 is given to the "Last Man Standing."
One factor that should be noted is that if you did not successfully progress through the group stages, there is no prize for you. Predictions can also be made right until the kick off of the first game which is the Russia v Saudi Arabia game on the 14th June 2018.
Change of predictions
This is a crucial factor considering it is gambling. Bwin have made it possible for one to change his/her predictions as often as they would like. The only restriction is that changes cannot be effected after the start of the first 2018 Russia World Cup game.
Terms & Condition
All details can be found on their website, but here we provide the important ones:
The promotional period commenced on 00.01 on 24/05/2018 and will run until 23.59 on 15/07/2018.
Promotional and general terms and conditions should be adhered to as written at the bwin website.
Every bwin funded customer is only allowed one entry. In case of any guidance or more inquiries, bwin have put in place contacts online mostly via Live chat and email where one can contact them.
Eligible players should be over 18 years and above.
Entries submitted after Kick Off of the first World Cup match will not qualify.