BBC Introduces Virtual Reality Experience at the FIFA World Cup 2018
Jun 4, 2018

BBC debuts the World Cup 2018 live coverage in virtual reality. Fans across the world now have a chance of experiencing all 33 matches of the 2018 World Cup as if they are in the Russian stadiums. This is good news for millions of the World Cup fans in the United Kingdom as they will watch the matches as though they are in the stadiums. Fans will be able to catch all matches at the comfort of an executive box, on the best seats in the stadiums where the matches will be held.
What is Virtual Reality?
Virtual Reality is a simulation that is computer-generated of an environment that makes it look seemingly real. To access virtual reality, users have to use special electronic gadgets such as special headsets or helmets. Using a special headset and an app, World Cup fans will be able to catch all the World Cup action on the ground while seated in a comfortable executive box in the stadium. This will give fans the experience of being in the Russian stadiums for each match they watch.
The virtual reality app will be released a few days to the scheduled start of the World Cup matches. The app will be compatible with iOS and Android devices, together with Oculus Go, Gear VR, and PlayStation VR headsets. The BBC Sport virtual reality app will be made available to fans for free. Both broadcasters and fans are thrilled of having virtual reality sports coverage. BBC is now making the virtual reality for the FIFA 2018 World Cup a reality. The broadcaster is bringing future technology early, with its roll out this year, they hope to perfect the virtual reality experience in future.
Outrights to Win the World Cup
How Fans will be Able to Access the Virtual Reality
To experience the virtual reality that has been introduced by BBC, fans need to purchase special headsets that are available in the market. Then, they can proceed to download the BBC Sport virtual reality app on any compatible device. The devices can be iOS, Android, Oculus Go, Gear VR and PlayStation VR devices. Fans with any of the named devices can easily access the BBC app.
The virtual reality experience shows viewers the live match, as well as show statistics while the match is going on. Form the executive box on the virtual reality; there is a coffee table where the match statistics pop up while the match is going on. From the virtual reality experience, you can choose your seat from anywhere in the stadium. If you do not prefer the selected seats, you can choose seats from behind either of the goal posts.
BEST WORLD CUP BOOKMAKERS One of the best betting exchanges
High Profile and well Established Brand
Comprehensive in-play trading interface
Betfair Bonus Reviews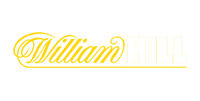 The Best Odds on Greyhound Racing in the UK
Top Promotions and Odds Available
William Hill Bonus Reviews

Vast Array of Betting Options & High Odds
Attractive Sports Betting Bonus
Great Number of Different Betting Options
Ladbrokes Bonus Reviews